Commonwealth Bank is considering fresh measures to support small businesses struggling with cash flow ahead of a meeting between financial regulators and major banks to enhance their response to the coronavirus crisis.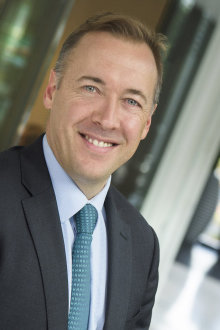 Less than a week after it unveiled an emergency Covid-19 response package for business customers, and before meeting the Council of Financial Regulators later this week, Angus Sullivan, CBA's group executive for retail banking, said the bank wants to enhance its plan to help ease small and medium enterprises through the crisis.
The virus had triggered a "particularly hard time for a range of small businesses, whether it is in the tourism or entertainment sectors or lots of other parts of the economy that are struggling," he said.
"And I know there is additional thinking underway about what more we can do."
The Council of Financial Regulators includes top officials from the Australian Prudential regulation Authority, the Australian Securities and Investments Commission, the Reserve Bank and the Treasury.
CBA and the other major banks declined to provide any detail on specific new measures under consideration ahead of the CFR meeting, which was scheduled for Wednesday but could take place as early as Tuesday.
It is understood banks and regulators will discuss how to keep credit flowing. The measures could involve agreements that banks won't be pursued for potential legal breaches down the track, which would provide support for a second round of government stimulus being fast-tracked by Prime Minister Scott Morrison.
Banks in recent weeks have pledged to help maintain small business employment in affected customers, including deferring repayments for three months, reducing fees, and cutting interest rates on business loans. Analysts are expecting banks to lift provisions for doubtful debts to allow some loans to be written off for customers that don't survive.
The Council of Financial Regulators said it will adopt a flexible and lenient approach to ensure lenders are able to support the economy as the Covid-19 crisis unfolds. The council said on Monday it is "examining how the timing of regulatory initiatives might be adjusted to allow financial institutions to concentrate on their businesses and assist their customers."
Regional banks such as Bank of Queensland and Bendigo & Adelaide Bank also stepped forward on Monday, with BOQ saying it was ready to fast-track hardship applications and Bendigo Bank managing director Marnie Baker unveiling three month relief packages for business customers and other assistance for equipment finance customers.
"We have a responsibility and commitment to support those affected through the good times and the tougher times," Ms Baker said.
The major banks have been working closely with regulators and Treasury for several weeks to provide real-time data on the economy to policy makers to assist their responses.
CBA, like the other banks, has a real-time view of retail demand via the transactions made using its payments system, and Mr Sullivan said over the past week, it had seen higher levels of supermarket spending but had not seen any volatility in the deposit base to suggest the crisis is accelerating.
There has been a "slightly increased level of spend, which is the manifestation of people being a little more intensive with their Woolies or Coles grocery shops or buying a freezer or stocking up on whatever supplies they feel they want to in order to be able to get themselves safe and sound," he said.
But "we are not seeing anything from a portfolio or deposit perspective to give us cause for concern that the situation is escalating," he said.
Competition bites
The potential for the virus to reduce banking competition is also in focus, after Xinja was forced earlier this month to close its doors to new deposits.
Mr Sullivan said neobanks and new fintech non-bank lenders will do it tough over the coming months, given they had never faced an economic cycle before.
"It is a challenging environment, and one of the things we focus on through the cycle is making sure an institution like CBA is very strong and very resilient when difficult times like this come," Mr Sullivan said.
"Given the nature of innovation, that can often be more difficult for a small innovative start-up to have the same level of strength of resilience and their models can come under challenge."
CBA is also preparing to roll out more of its pandemic plan should the virus spread and put pressure on the banks' resources. APRA has been testing the banks ability to meet measures set out in its pandemic guide, known as CPG233. The calls on banks to prioritise essential services to the economy as a pandemic accelerates, although CBA said the crisis has not yet reached the level requiring such extreme measures to be triggered.
"It does feel like we are in very uncertain times," Mr Sullivan said on Monday.
"Ultimately, there are essential services the bank provides, everything from liquidity management through to lending to the economy, through to providing cash to customers, where – if compromises need to be made – we have to of course prioritise those essential services.
"But I don't see that as the path that we need to walk down at the moment."
CBA is planning to keep as many branches open as possible and is preparing to increase the supply of cash into the business sector. Given more business customers are expected to call for help including rescheduling loan repayments as the bank offered last week, Mr Sullivan said it is important sufficient staffing of call centres.
"I think it is going to be a challenging period that will run for a number of months still, and I think it's going to drive a shift in the focus of different organisations to be more focus on offering more resilient and quality services right here and now."
The banks are not only dealing with the unprecedented coronavirus response but a range of other priorities including implementing the royal commission and the new open banking regime, which has cost the banking industry $500 million to establish a regime to encourage customers switch away from the major banks. CBA said preparations for open banking will continue towards its July 1 start date, but Mr Sullivan said it's important given the current demands that new regulation doesn't create new risks.
"Clearly, there is a lot going on, and one of the reflections I took away from the royal commission is when we do things, we need to do them at a very high quality standard because our customers rely on it."