Deliveroo says the workplace umpire went "completely off the rails" in a landmark ruling that found one of its riders was an employee and has warned it has entered "foreign territory".
Lawyers for the on-demand food delivery company slammed the Fair Work Commission ruling on Monday in an appeal hearing, where they questioned how employers could be expected to pay minimum hourly rates in response to findings that employees can work for multiple employers simultaneously and still be employees.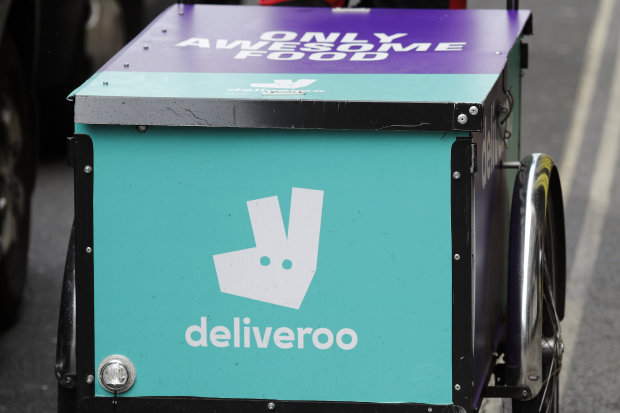 The appeal could have broad implications for whether the gig economy must pay minimum pay and conditions and will test last year's full bench decision that an UberEats' rider was not an employee.
Commissioner Ian Cambridge ruled in May that terminated rider Diego Franco was an employee due to the control Deliveroo exercised over his deliveries and because new technology meant employment relationships can now contemplate employees working for competitors at the same time – what the gig economy refers to as "multi-apping".
Barrister for Deliveroo, Justin Bourke, QC, told the bench that the Transport Workers Union's suggestion that the commissioner had merely taken an orthodox approach to the employment question "defies reality".
He said the commissioner's findings did "not withstand scrutiny" and had "gone completely off the rails", including that Deliveroo's capacity to collect riders' data and metrics indicated significant control over work.
"It's pure speculation as to what may have occurred because we've got a technology that can collect data," he said. "This is uncharted waters."
The commissioner had also wrongly "diluted" the traditional point that working for competitors – in Mr Franco's case, logging on to DoorDash and UberEats while also on Deliveroo – is a powerful indication that a worker is not an employee.
'Foreign territory'
"The commission is clearly contemplating an arrangement … where you are potentially working for three multiple employers at the same time, being logged on to three different apps… but no explanation on how that works on a national minimum wage system – how you get hourly pay from that," Mr Bourke said.
"This demonstrates the foreign territory that the decision has moved in."
All this was done, he argued, without a "deep analysis" of the UberEats ruling to justify departing from its principles in "very similar" circumstances.
Instead of reinstating Mr Franco with compensation, Deliveroo has reached a deal to pay him $300 a week until its appeal of the decision is determined.
TWU lawyer Mark Gibian, SC, representing Mr Franco, told the bench the fact a worker can work for two or more employers at the same time should no longer strongly point to them being a contractor.
He gave the example of an administrative staffer who works part-time for two employers from home, rather than in different offices on separate days, and interrupts work for one employer to do an urgent matter for another employer.
"There's no fundamental difference in the nature of that relationship merely because the tasks are more intermingled than historically may have been common," he said.
He argued that employers' control over employees was primarily about their control over the manner in which work was done rather than when it was done.
He said Deliveroo assessed the timeliness of all its individual riders "on a rolling basis", including by looking at GPS data of their routes, and if it found this was unsatisfactory it would launch an investigation, which is what led to Mr Franco's termination.
The bench has reserved its decision.