The barriers to apprenticeships are too high and the old model of training is a closed shop even to people who want to get into it and despite the fact some skilled jobs have had a shortage of workers for most of the last 30 years.

The damning findings come in the NSW Productivity Commission report responding to COVID-19, which says the post-pandemic employment crisis in the country's biggest state economy requires radical changes to old practices, including how industry trains and skills employees.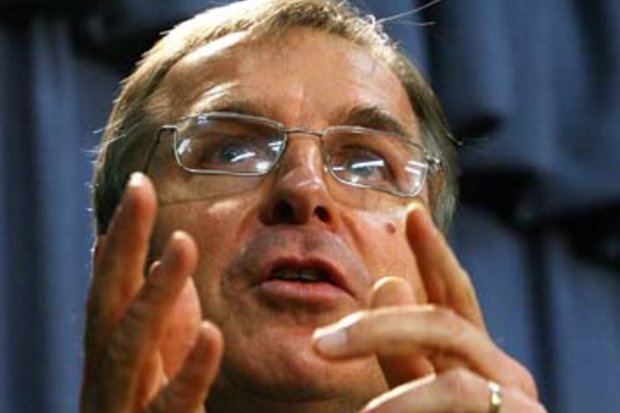 Modelling by the National Australian Apprenticeship Association says up to 150,000 apprentice positions will be lost by the end of the year as employers shut up shop in the face of falling demand.
In a blunt message to the vocational training sector and to politicians, commissioner Peter Achterstraat said: "Unless we quickly find alternative pathways for displaced apprentices, industry will lose them. Qualifications will remain incomplete. Individuals, employers and taxpayers will not recoup their training investments."
A new National Skills Commission has been set up and a new partnership agreement with the states is being negotiated as part of federal government reforms stemming from the Joyce review. But Mr Achterstraat's report says there are structural issues that have been overlooked by reformers to date.
The training industry has been so good at protecting existing arrangements it has created skill sets that are "of no use to employers".
The Apprenticeship Act militates young people "taste testing" a skilled job by preventing anyone younger than 21 doing a skill-related job unless they are an apprentice or already qualified.
[Females] may be reluctant to become apprentices out of concern that gender bias and a male-dominated work culture will limit their career opportunities and job satisfaction.

— Peter Achterstraat, productivity commissioner
In the example of an air conditioning mechanic, the barriers to entry are bizarre.
Enrolment in a certificate three is contingent on being employed in the industry. But course fees are $3300, must be paid up front and are ineligible for the Commonwealth student loan, meaning an apprentice needs a job to pay the fee, or a well off family member or friend to help them financially.
Licensing is tied to a person having done an apprenticeship. But in a pandemic, when employers are not hiring apprentices, it is hard for people to get on-the-job training and impossible for them to get a licence.
Meanwhile, apprenticeships were designed around the needs of teenage boys. Training has not kept up with the changes happening elsewhere in society, the commissioner said.
"Aspiring female apprentices are likely to have more difficulty finding an employer than males, because most licensed tradespeople are men, who expect apprentices to be male.
"And aspiring female tradespeople may be reluctant to become apprentices out of concern that gender bias and a male-dominated work culture will limit their career opportunities and job satisfaction."
Registered training organisation Verto has just done a survey of a thousand 15-to-18-year olds and found 75 per cent of females automatically excluded themselves from apprenticeships because they thought they were for males.
The productivity commissioner said prejudices run deeper than gender. Older people who are looking for work and might be good at trades find it impossible because getting a qualification requires four years of training. In many cases, workers had on the job experience which was more than enough to take on a skilled position.
Among those courses that had "little or no value" to employers was a certificate two in hospitality – the fifth most popular training courses in 2018.
Course content includes how to "work effectively with others" and how to "interact with customers" which were such basic skills they could be picked up through life experience.
But because providers of certificate two in hospitality received government funding of up to 86 per cent, it was mandated as necessary training.
Businesses do not value certificate two in hospitality, the commissioner said. "A broad review of job advertisements found few stating it was required or desirable for jobs in the industry. Only 50.4 per cent of students across Australia reported the qualification improved their employability."
In 2018, the NSW audit office questioned the state govenment's methodology for distributing course subsidies and concluded the NSW Department of Industry "does not always use available data to inform decisions about which skills to add or remove from the list".
The Audit Office also said the department "lacked a robust process" to ditch unwanted or outdated qualifications from the subsidy list.
Mr Achterstraat said the low wages paid to apprentices were a possible deterrent to entering formal training. He cited electricians and plumbers who only rise above the national minimum wage in their fourth year of training.
However other reform advocates have contested this criticism saying the attraction of apprenticeships is that people emerge from four years of study with a job and money in the bank while university graduates, who have to borrow to study, emerge from three or four years of hard slog without a job but with a HECS debt.
The commissioner said: "Reduced wages partially reflect lower productivity and compensate employers for the time and resources allocated to training. They are also a legacy of an era when most apprentices began at 15 or 16 years old."
"COVID-19 has pushed us all into a huge experiment in personal productivity. But simply spending more money is not going to help.
"We need to use our assets better, whether they are physical, intangible or human. Skilling the workforce is the No. 1 objective.
"But we don't want people churning through courses that are not relevant," he said.